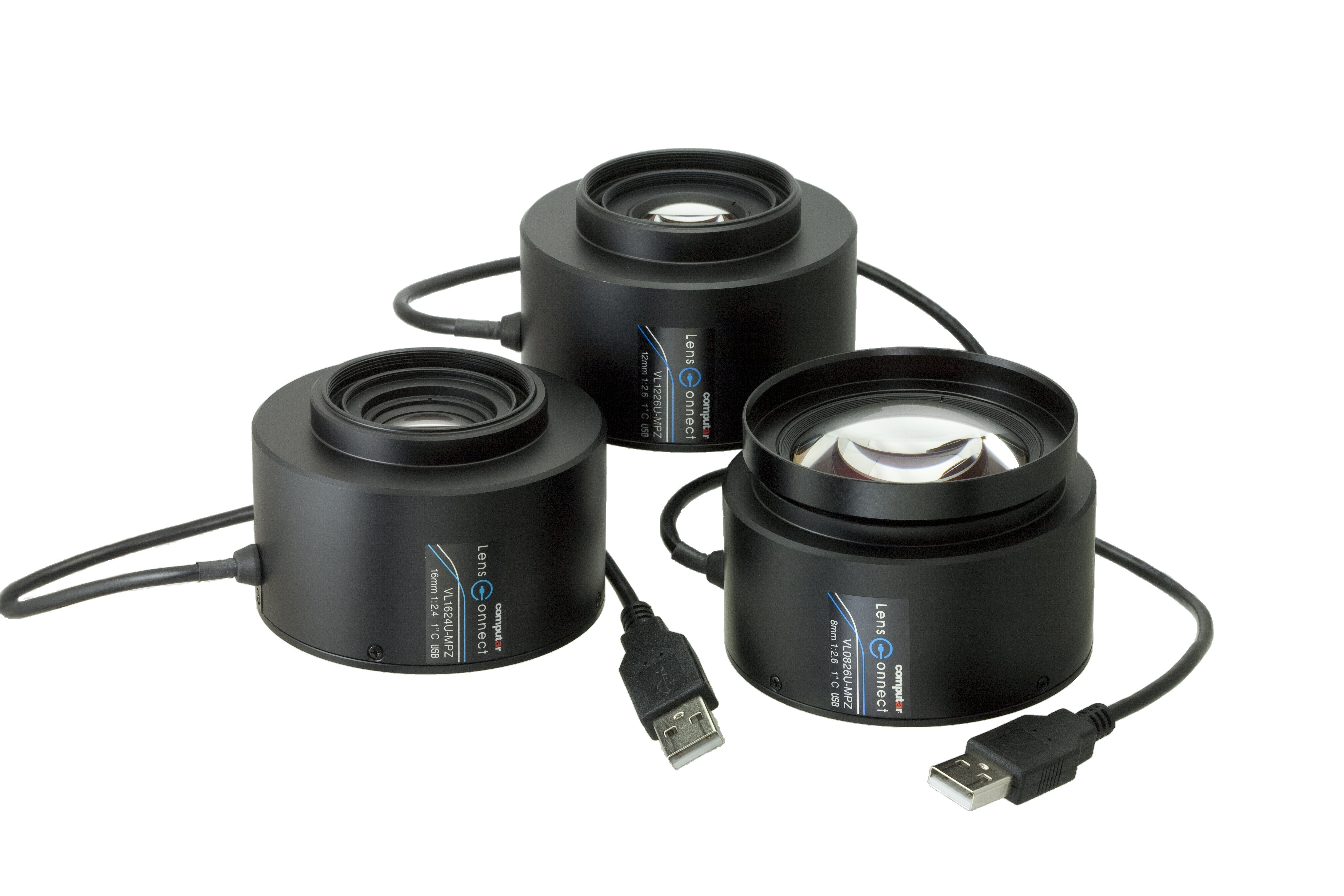 The LensConnect® series from CBC Co., Ltd. is a whole new concept for Computar technology. Zoom, focus and iris functions can be controlled remotely by USB (I2C).
With cutting-edge technology and a unique idea, this electric lens solution is ultra-versatile with a wide range of industry applications.
And with many more LensConnect products in the pipeline, you can expect an even greater variety from CBC in future.


1. Model name and specifications

2. Key features of the LensConnect series
Focus and iris functions (and the zoom function of varifocal lenses) can be controlled by USB
Simply connect the lens to your computer with the USB cable to power and control the lens.
This makes it easy to adjust the focus, iris and angle of view from a distance.
Enables easy operation in locations where manual adjustment is not possible
Using special low-dispersion glass generously, the wavelength focus shift is corrected to the level of several microns in spite of the wide wavelength band.
This makes it possible to maximize the performance of high-pixel cameras day and night.
Stepper motor enables fine control
A stepper motor is used for the focus, iris and zoom operations.
This enables fine adjustment of the focus, a high degree of consistency and excellent durability.
Easy to install
Lens control software is provided (Windows and Linux compatible).
Source code for a sample program can be provided, along with a register map, for easy installation.

Click here for more details on these products.