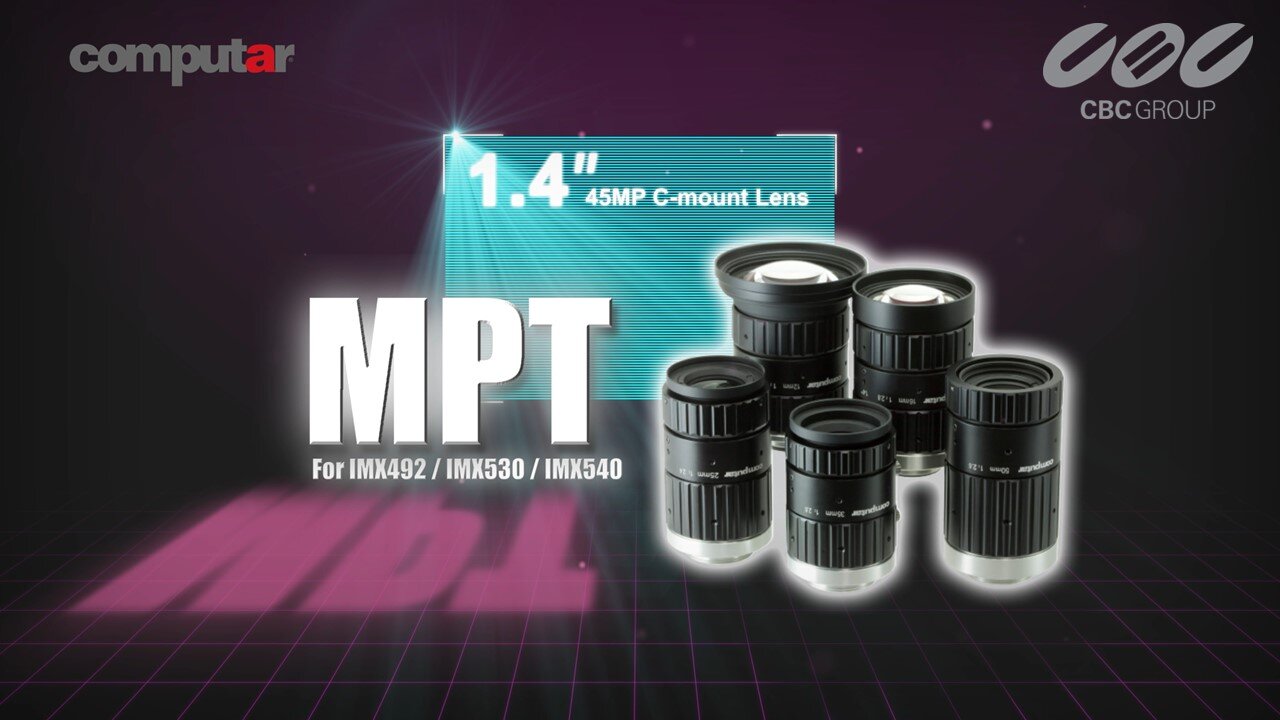 We have released an introduction video of the MPT series products that have been very well received since the start of sales in February.
By designing exclusively for the latest CMOS sensors from 1.4 "to 1.2" (including 4/3 "), it will be an industrial lens compatible with large multi-pixel sensors that fully demonstrate the performance of image sensors. By adopting a highly versatile C mount for ultra-high pixel sensors that cannot be avoided, it contributes to development in various applications and miniaturization of the system.
YouTube URL : https://www.youtube.com/watch?v=VQy8UPavqNY
Click here for more details on these products.